iCSi Community members
The iCSI community extends around the world with 49 patient associations representing patients in 31 countries.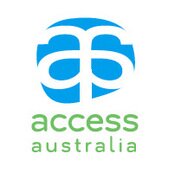 AccessAustralia (Australia)
AccessAustralia (Australia)
Contact Person: Sandra K. Dill AM, BComm MLS (Chief Executive)
Office: P.O. Box 6769, Silverwater NSW 2128, Australia
Tel: +61 2 9737 0158
Fax: +61 2 9737 0245
Email: [email protected]

AccessAustralia is a consumer-based, independent, non-profit organisation committed to being a national voice in promoting the well-being and welfare of infertile people of all ages, through representation in the general community and in the medical, scientific and political arenas. The Patrons of AccessA are Mrs Glynis Nunn-Cearns OAM and Candice Reed, Australia's first born IVF baby.

AccessA provides a cohesive approach to the management of issues and services for infertile people at a national level. Major member services include:
provision of a range of fact sheets covering many aspects of infertility,
OPTIONS groups which provide contact for those sharing a particular infertility experience,
a Contact Request Network to put people in touch by email, letter or phone
a monthly eNews,
a register of infertility self help groups, which have been established in regional areas around Australia and New Zealand, and
a list of infertility clinics accredited by the Reproductive Technology Accreditation Committee (RTAC).
There is also the AccessA Infertility Counsellors Network, comprised of professional counsellors throughout Australasia who work in the field of infertility (this section is available only to AccessA members). Support is also provided through the AccessA OPTIONS support groups which focus on the diversity of experiences of those who suffer from infertility. Each group has a title that reflects the different needs of those who come to us for support and include Donor Options, Options for Approaching Life without Children, Options for Men Only and Options after IVF Miscarriage. National Infertility Awareness Week has been a major initiative of AccessA.